Kia Rio: Driving your vehicle / Sport mode integrated control system
SPORT mode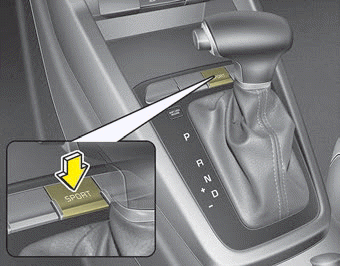 The sport mode may be selected according to the driver's preference or road condition.
The mode changes whenever the SPORT MODE button is pressed.

❈ When normal mode is selected, it is not displayed on the cluster.
SPORT mode

SPORT mode focuses on dynamic driving by automatically adjusting the steering wheel, engine and transmission system.
When the SPORT MODE button is pressed, the SPORT indicator (yellow or white) will illuminate.
If the system is activated:
- While holding vehicle speed, it maintains the gear and RPM for some time even though the accelerator pedal is not depressed.
- Up-shifting is delayed.
When the SPORT mode is activated, and the ignition switch is turned off and on, it will change to NORMAL mode. To turn on the SPORT mode, press the SPORT MODE button again.
✽ NOTICE
In Sport drive mode, the fuel efficiency may decrease.